While the exact origin of the breed is unknown,
Maureen Westburg, who is purported for this result,
claims that she bred Papillon, Japanese Chin, Yorkshire
Terrier, Tibetan Spaniel, Shih-Tzu and Maltese.
In spite of all the long haired ancesters, the breed is
discribed as 'non-shedding'.
****The Mi-Kihas no single, specific description being
as it came about by intentionally breeding mixed-
breed dogs of various ancestry and should not be
confused with 'designer dogs', who have known
purebred ancestry.****
It is also thought that it took her ten years,1981 to1991,
to create the strain that is known as the Rare Breed
Mi-Ki dog. In 1991, she organized the first Mi-Ki club.
.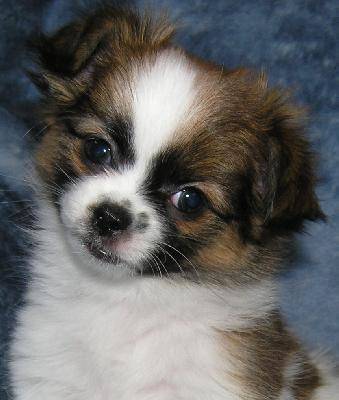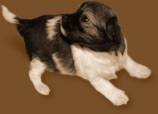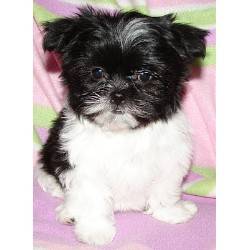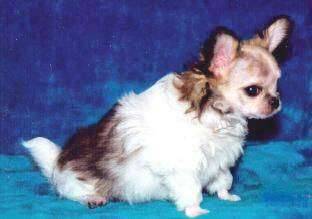 Now, it is registered as a rare breed and by several
well-known kennel clubs ( ARBMR, the American
Rare Breed Mi-Ki Registry among them). Those in
Canada seem to have taken to the little dog, but for
the most part it is still indigent to the US.
An example of price: Male Aged 3 weeks $2,500.