To get your dog on TV you will firstly need to make sure that it has the right temperament. When filming there will be lots of things going on, lots of noises and new people, so you have to be sure that your dog will be able to cope with all this.
You also need to be sure that your dog is enjoying what its doing, you can't force it into anything. Make sure that it is comfortable with the situation.
Ask yourself these questions:
Is your dog confident?
Is it friendly?
Is it obedient and will it respond to commands?
Will your dog respond to people other than you?
If the answer to all these questions is yes then your dog may have the potential to be on TV.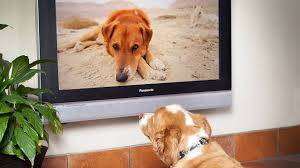 Firstly you will have to make sure that your dog is properly trained in a range of areas and responds to a range of commands. Skills such as agility, obedience and ability to listen are vital.
Next you will need to go beyond basic training to give your dog something special that will stand out from other dogs. This could be training the dog to carry objects around, know names of different objects, find different items or respond to certain smells.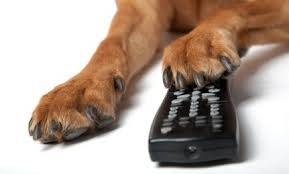 You will need to make sure that your dog has had all vaccinations and is in peak health.
Once these things have all been completed you will need to find proper representation. To do this, find an animal talent agency and really sell your dog to them. You could even make a portfolio for your pet with photos of them in action, professional shots, lists of its skill and tricks etc.
Once your dog is represented it will be up to the agency to find the right sort of placements for the dog, so be patient and wait for the calls to come!